$

25.00
Drive-In Movie Snack Enamel Pin Set!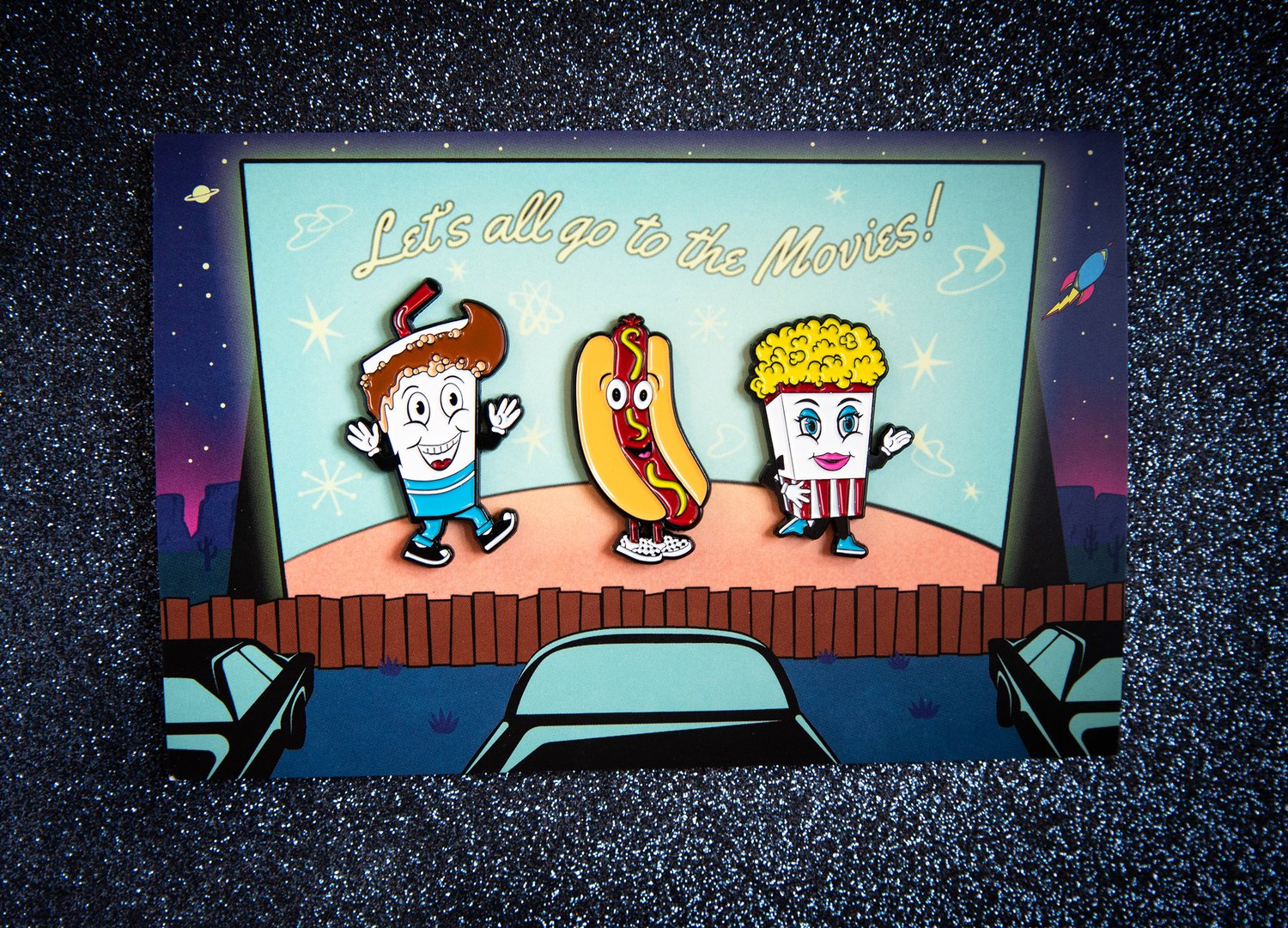 Let's all go to the movies and have ourselves a treat!
Get ready for intermission and pick up some snacks! Our Drive-In snack pin set is perfect for your next feature!
Three pin set of classic movie snacks come fastened to a Drive-In Movie scene postcard.